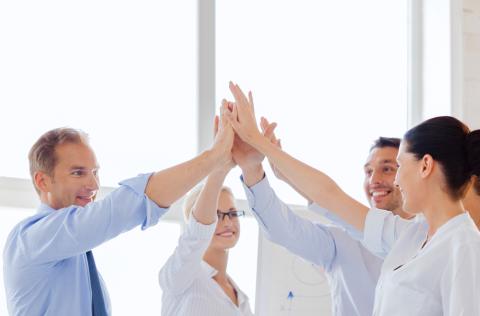 Wherever they're based, ViaVerbia Luxembourg staff aim complete satisfaction with every translation.
Located in areas where the export business thrives, all agencies and companies belonging to the Optilingua Group have advisers who'll effectively find the best equipped translator or interpreter for your project. This quality professionalism draws on the sizeable resources that we have developed over the years:
Copywriters/Translators: selected based on their ability to meet the standards of Optilingua Group, including the skilled, meticulous way they address their work.
Experience: effective communication among the numerous offices and agencies, developing human resources within an international organization.
Technical collaboration: professional translators/interpreters are trained using ViaVerbia's own personal working methods, which are supported by an efficient ViaVerbia intranet.
Adaptability: specific requirements are handled effectively and the order process (online, fax, etc) is simplified in order to build client relationships based on trust.
Expertise: guaranteed to meet urgent deadlines, by using all of our resources and having our offices and agencies working together to ensure your project is accurate while utilizing a native translator, even for more uncommon languages.