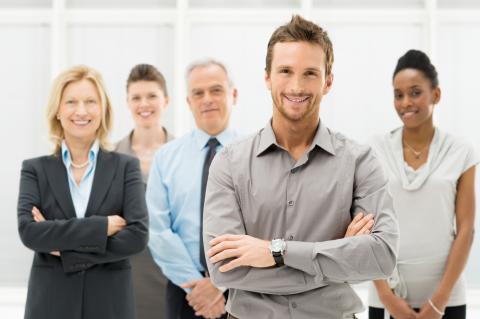 3,500 translators at your service!
With over 40 years of experience and more than 80 sales offices in Europe, the Optilingua Group is one of the continent's leading translation companies. It accounts for a number of European based subsidiaries, as well as an extensive network all over the world of native translators.
ViaVerbia Luxembourg: true professionalism
An international culture and offices in many countries
The genuine expertise of our professional translators
The size and scope of the group's network, ensuring optimum responsiveness
Specific in-house organizational tools: terminology databases
The ability to search for the most suitable expert available using the AlphaSearch software package
Speedy identification of what is required to provide a solution within a very short timeframe
An in-house process including quality register: follow-up, translation, validation, traceability
A wide range of services: all types of translation in more than 100 languages and covering all sectors of business
An export-oriented business culture
How can your multilingual communication be optimized? The Optilingua Group utilizes its own network of professional translators in order to offer you cutting edge translation services, no matter your business. Whether you reside in Europe, your company will always find an Optilingua office nearby!
Whether you work with common or more unusual languages, we can find the right translator for every project: Chinese, Russian, Vietnamese, Italian, Korean, Arabic, German, Turkish, Persian, Spanish, Icelandic, Polish, etc. ViaVerbia Luxembourg works in more than 100 source and target languages through our extensive team of translators!
Our strengths
Located in areas where the export business thrives, all agencies and companies belonging to the Optilingua Group have advisers who'll effectively find the best equipped translator or interpreter for your project. This quality professionalism draws on the sizeable resources that we have developed over the years:
Copywriters/Translators: selected based on their ability to meet the standards of Optilingua Group, including the skilled, meticulous way they address their work.
Experience: effective communication among the numerous offices and agencies, developing human resources within an international organization.
Technical collaboration: professional translators/interpreters are trained using ViaVerbia's own personal working methods, which are supported by an efficient ViaVerbia intranet.
Adaptability: specific requirements are handled effectively and the order process is simplified in order to build client relationships based on trust.
Expertise: guaranteed to meet urgent deadlines, by using all of our resources and having our offices and agencies working together to ensure your project is accurate while utilizing a native translator, even for more uncommon languages.
Quality Approach
Providing our clients with the quality they demand
ViaVerbia Luxembourg has adopted an approach that is designed to consolidate our leadership in the professional translation field and, amongst other areas, it applies to:
Quality translation services: as a client, you should expect the most skilled translators or professionals needed for the type of work involved and we are able to offer this type of quality thanks to Alphasearch software, an in-house developed system.
Meeting our deadlines: request a quote using our online form. ViaVerbia Luxembourg can offer you a free quote within 24 hours, depending upon your specific project.
Follow up on every client: we get to know your business better with every project we complete, which allows us to tailor our professional services to meet your specific requirements.
References
They place their trust in us:
ABB Control
Abex Bonnex
Accor
Aero Sotravia
Aeroports De Marseille
Aeroports De Paris
Agip
Akzo Nobel Aerospace Coatings
Alcatel Cga Transport
Alstom
Alstom Power
American Express
Arcelor
Arienspace
Auchan
Autoroutes Du Sud De La France
Axa Assurances
Bureau Veritas
Caf
Caisse D'Epargne
Caixa Geral De Depositos
Canal +
Cap Gemini
Cargill
Carglass
Carrefour
Casio
Cgl
Cofidis
Construction Nautique
Continental Pharmaceutique
Credit Agricole
Ducros
Edap
Edf
Ems
Eurovat
Ernst & Young
Europ Assistance
Eurotainer
Fnac
Gifi
Groupama
Groupe Accor
Groupe Berner
Gunnebo
Hager
Hitachi
Id Pharma
Ikea
Ims
Jean Muller International
Johnson Filtration Systems
Labinal
Laboderm
Laboratoires Boiron
Lafarge
Leroy Somer
Lfb
LG Electronics
Lifecore Biomedical
Lne
Longchamp
Luxomed
Maers
Orflam
Majorette
Melitta France
Mory Team
Motokov
Motorola
Natixis
Nestle
Nintendo France
Nocibe
Nokia
Nordson France
Norisko
Nouvelles Frontieres
Novartis
Orchestra Kazibao
Osram
Perrier Vittel
Playmobil
Porsche France
Puma France
Pyro Alliance
Quelle
Razel
Reebok
Repsol France
Resatec
Ritzenthaler
RÖSler
Saab
Saint Gobain
Sandvik
Sanef
Sanofi
Schneider Electric
Sevylor
Smoby
Socotec
Somfy
Symantec
Texa
Tf1
Thales Group
Thyssen Group
Titanox
TNT
Toshiba
Total France
Usinor
Via France
Xerox
...